Private Stargazing Tour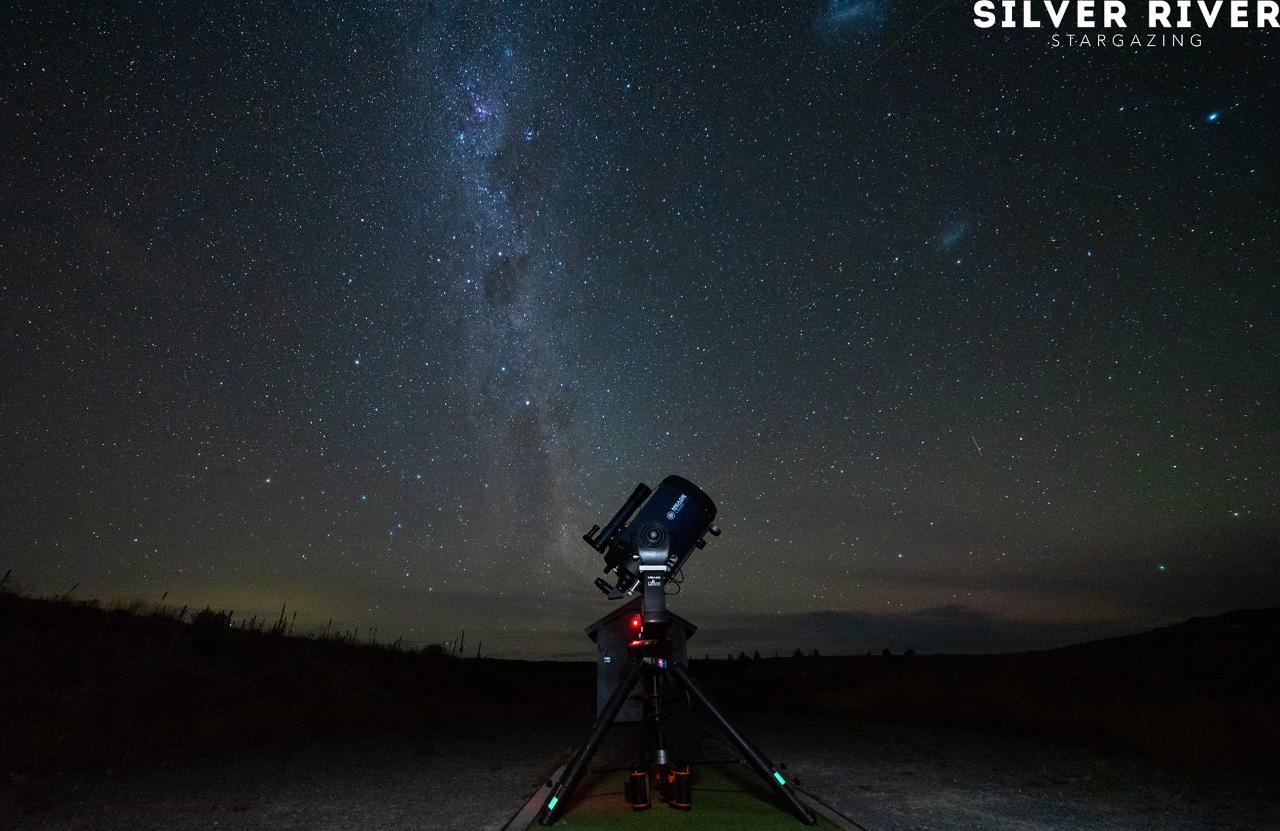 Duration: 75 Minutes (approx.)
Location: Lake Tekapo, Mackenzie District
Product code: PBFQGX
We are now offering private stargazing tours on our 50,000 acre farm, all of which is located within the Aoraki Mackenzie International Dark Sky Reserve. Home to some of the clearest, darkest & most accessible night skies on the entire planet.
At Silver River Stargazing we specialize in delivering outstanding small group stargazing tours and now we're giving you the option to go one step further. Get prepared for the ultimate stargazing experience that New Zealand has to offer. A private Stargazing Tour just for you! Enjoy unrivaled views of the night from a selection of different locations on our property, all of which are guaranteed to amaze you and all offer 360 degree views of the sky, little to no light pollution and stunning landscapes.
This is it, this is stargazing the way it was always meant to be enjoyed. No big crowds, no standing in line waiting for your turn on the telescope and no competing with other people for the guides attention.
It's just you, your guide, and the night sky.
Our 75 Minute Private Stargazing Tour Includes:

Private Access To Our 50,000 Property.
A Free Complimentary Shuttle To From Your Accommodation In Lake Tekapo & One Of Stargazing Sites.
Free Use Of Our Big Warm Winter Jackets.
A Fully Guided Naked Eye Tour Of the Night Sky.
Observations Of Deep Space Through Our Powerful Telescope.
A Complimentary Photograph Of You Stood Underneath The Night Sky
A Questions & Answer Session With One Of Our Knowledgeable & Entertaining Guides
Our Private Tours are available on request and subject to availability. The tour costs $990 for a group of up to 10 guests, the price for any additional guests is $79 per person.