Silver River Stargazing - Late Tour ($85)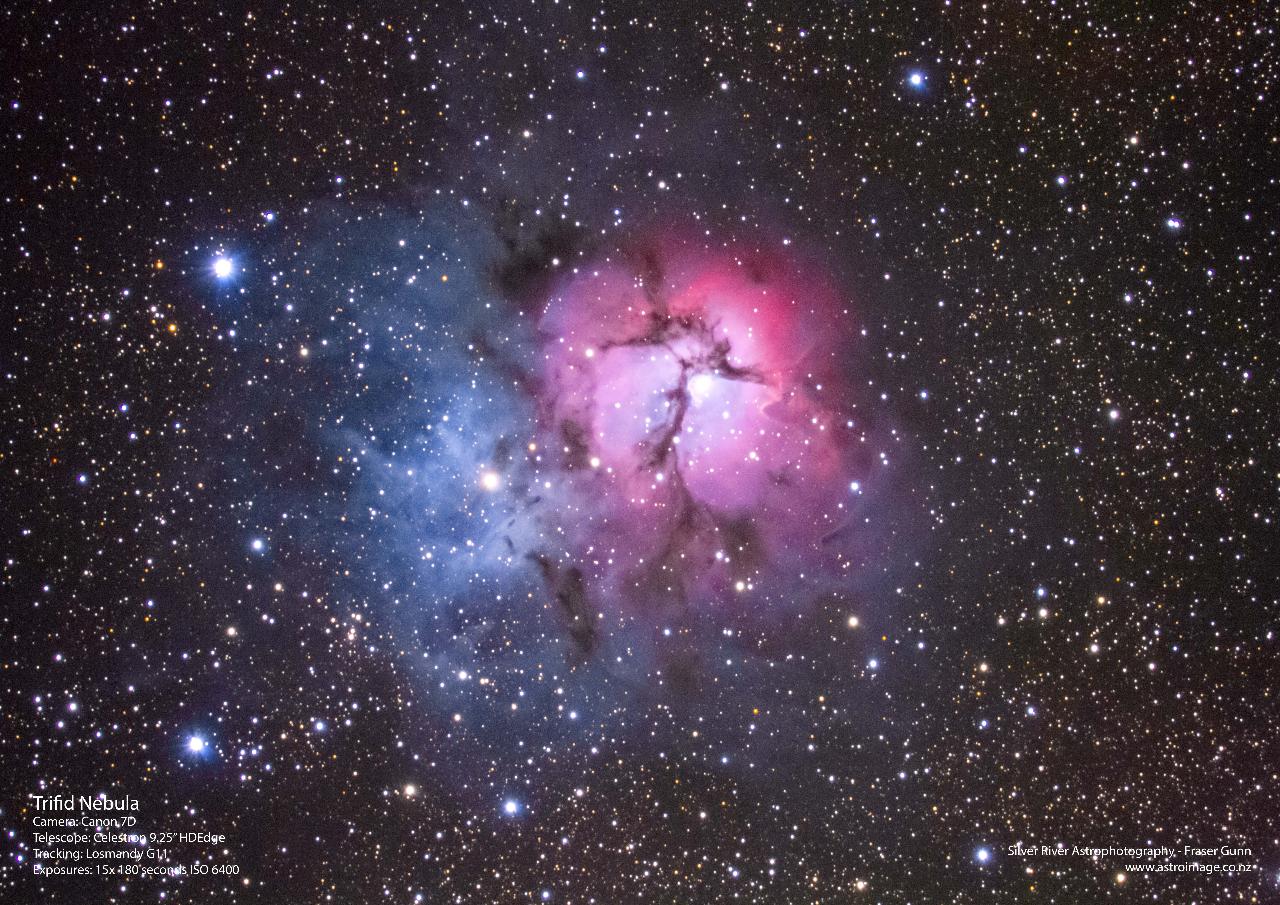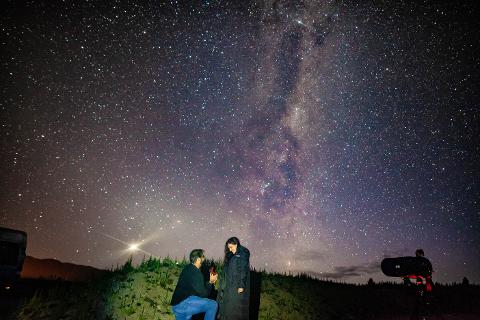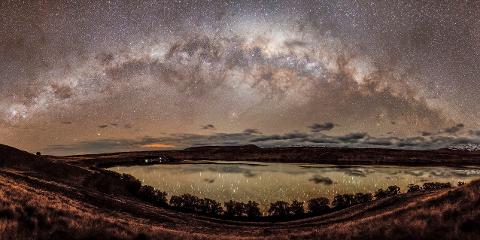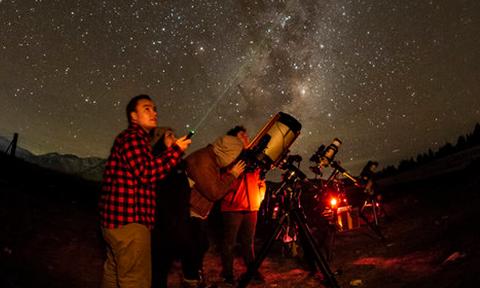 Duration: 90 Minutes (approx.)
Location: Lake Tekapo, Mackenzie District
Product code: $85
Silver River™ Stargazing is Tekapo's leading dark sky small group 360° stargazing tour.
Are you ready to have your mind blown? Don't say we didn't warn you. Come and discover the wonders of the night sky on our 1.5-hour experience; including 60 mins under the stars with one of our epic guides. We use powerful 14" telescopes and special astro-lasers for easy naked-eye viewing. After we take you on a journey through our night sky, your awesome guide will take a photo of your group under the stars, capturing that picture-perfect moment. And our gift to you! Within 48 hours we will upload your photo onto our public Flickr website and then email you a link to download your digital copy of your photo so you can share with your family and friends, and of course on social media.
But wait, we're not done. The perks of our tours keep on coming! Our ratio of telescopes to guests is tiny; one of the lowest in the Tekapo region. Meaning, everyone will have plenty of time on the telescopes with your guide to ensure your questions are answered. Have kids? AWESOME. We are super passionate about showing the night sky with the kiddos (any age can join our tours including infants).
P.S. Our stargazing locations are super dark, with the least light pollution in Tekapo. We're pretty pumped to be located in the gold rated Aoraki Mackenzie International Dark Sky Reserve (big kid words for some of the darkest skies in the WORLD. No biggie.) and be able to share it with you.
P.P.S. You may have noticed that our prices start from $75 and go up to $95. Well, we've got a secret to tell you. The later the tour, the lower the cost. Seriously, night owls, you are finally being rewarded for loving the late night! Go and check our tour times and prices out for yourself.
Please note: Your credit card will be charged in NZD.
For our cancellation policy please read our Terms & Conditions.
Our Stargazing Tour Includes:


Transport to / from the Silver River Stargazing office in Tekapo to the stargazing site 7 minutes away


Use of our toasty warm down jackets


A guided tour of the night sky


Use of our modern digital telescopes


Small group tours


Little to no light pollution


Vast 360°views over the Aoraki Mackenzie International Dark Sky Reserve


A photo taken under the stars for you to share with a digital link made available.


**Please note: Stargazing tours run into the next morning (i.e. after 12am / midnight), click the next day to see the early morning tour departures.**